What About My Name?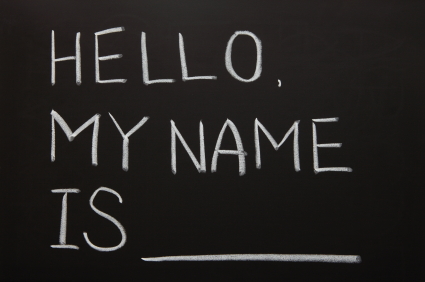 Geraldene Makhosazane Myaka.
What About My Name? What about Geraldene Makhosazane Myaka? is inspired by Heritage month. Heritage celebrated through out  September and being my birthday month. I mean it is the perfect timing to self-reflect on the things that makes us who we are.
"What About My Name?". I mean this is a question that i often ask myself, and this had came with a lot of my interaction with my friends, people that i had meet for the first time or people that i know . What is your name?. I mean , i would just take two minutes of thinking to myself not this again. I  know how they would react if i said "My name is Geraldene, but you can call me Jerry".Always i would  speak so fast so they wouldn't ask me things like "What?". "I have never heard of you name before or what does you name mean?".
That is so frustrating, i mean  they telling me that , they have never heard of my name before. Or they would ask " Don't you have like a Zulu name? , I would replied " Oooh you can call me Makhosazane". Really, we went all through that work to get my name. Then i though, you know what  i should be grateful that one can take time to know about my name, my identity and where i come from.
SO What About My Name?!!. My name is Geraldene Makhosazane Myaka. Geraldene given by father, which was taken from his name Gerald. I mean that makes sense right. It means exactly that, named after my father. Either than that we have been blessed with google. Google is the answer lol. I swear some of what  you will find defines me to a T.
Makhosazane means i was  the first  daughter at my house. Growing up in a Polygamy household. That would mean each and every child would have their own house. In my case my father always had first born girls from different women , that would be on my mother and my stepmother.  Being a last born daughter to my father and a first born daughter at my house . The name came about. My mom always told me that my father, was surprise when he heard she had given birth to a baby girl. In his mind he already had daughters and sons, but my mother being second wife traditionally. Ideally having a son in a new house was in a way a good thing.
When also my grandmother  heard she was surprised, because they had wonder why my father always started with girls. Hence my father and my grand mother said "Inkosazane yakwabo" which translate to "First daughter or lady or princess at her house" or "First girl child at her house".That is the story behide Makhosazane.
So allow me to introduce my name. My name is Geraldene Makhasazane Myaka.
U
Myaka!
Gumede!
Mazwane!
Chibikalishi!
Mthantikamdonsela!
When you see me, call me U mamyaka.
Sidenote: I just realized recently that my father and i share the same initials "GMM".  
How cool is that!!
"I can't erase my identity.
I can't turn back time.
I can't live.
Without my name".
By Steven
We all have stories about our names, lets share our stories by commentating and liking this post.
"And remember there is currency in being yourself"